APRO 120 UN is portable water purification station. It provides premium quality drinking water under extreme conditions with limited electricity access:

• Emergency situations with no access to pure water
• Floating facility (ship, boathouse, etc.)
• Summer cabins

Extremely energy saving & suitable for any energy source

Patented ultra-low energy consumption technology saves up to 50% of energy and allows any power source: a small solar panel, car battery (with an adapter), electrical network (DC).

Smart remineralization for tasty and healthy water

Smart remineralization system ensures the optimal balance of minerals providing healthy and tasty water.

Plug&Play

Easy maintenance & user-friendly operation. No need in highly qualified personnel.

Less antiscalant needed

Patented prefiltration cartridge (Viking Pro-H) with antiscalant effect reduces antiscalant demand.
System Equipment
• Self-priming feed pump with suction piping & washable feed strainer for open water sources
• Automatic disinfection system
• Patented prefiltration cartridge with antiscalant effect (Viking PRO-H)
• Innovative dual-pump reverse osmosis (RO) system
• Permeate remineralization with microfiltration 0.1 micron (K7B)
• Fully equipped electric board
• Accumulation tank 80L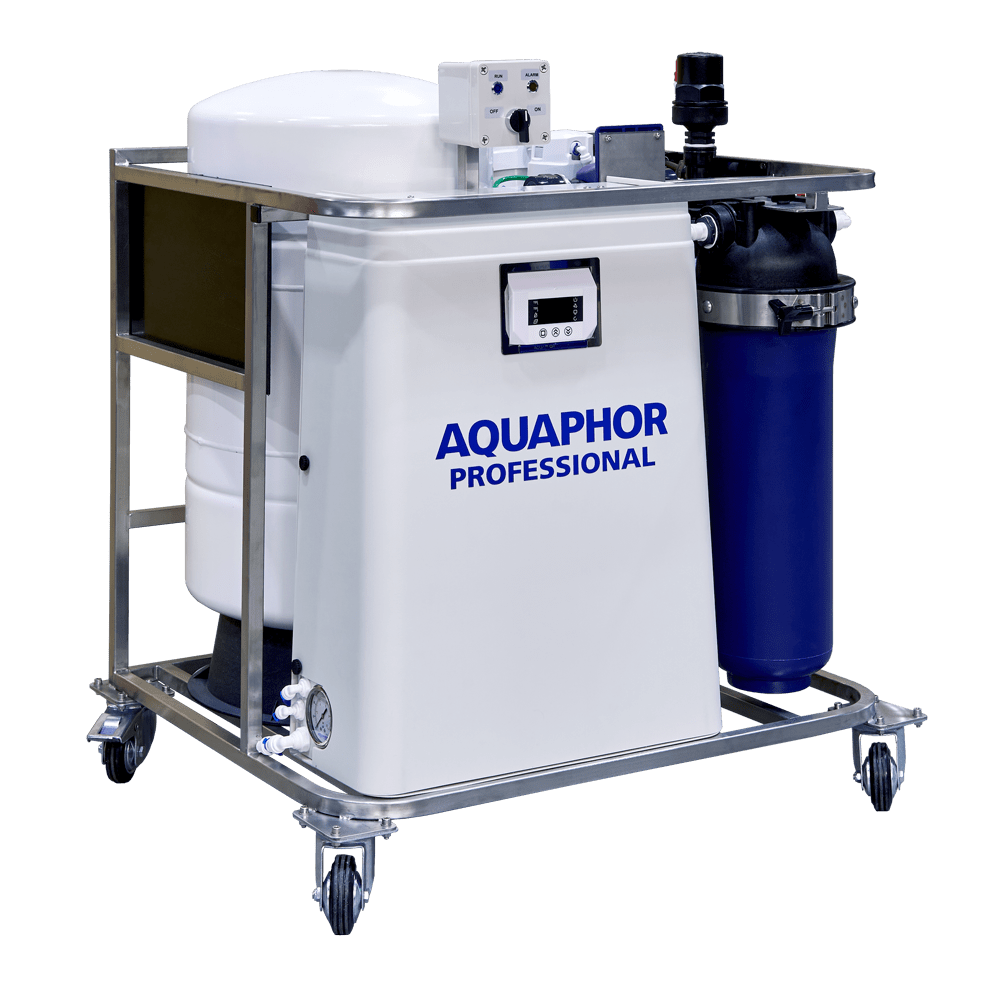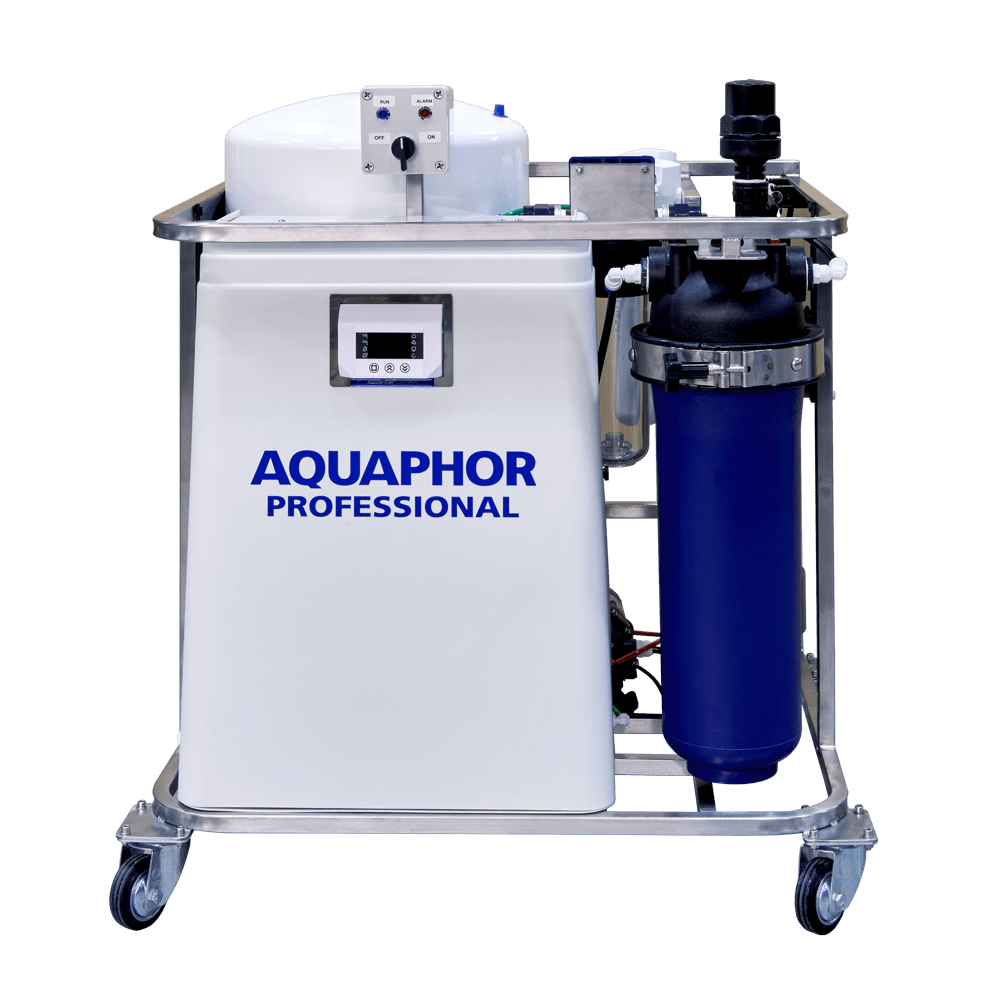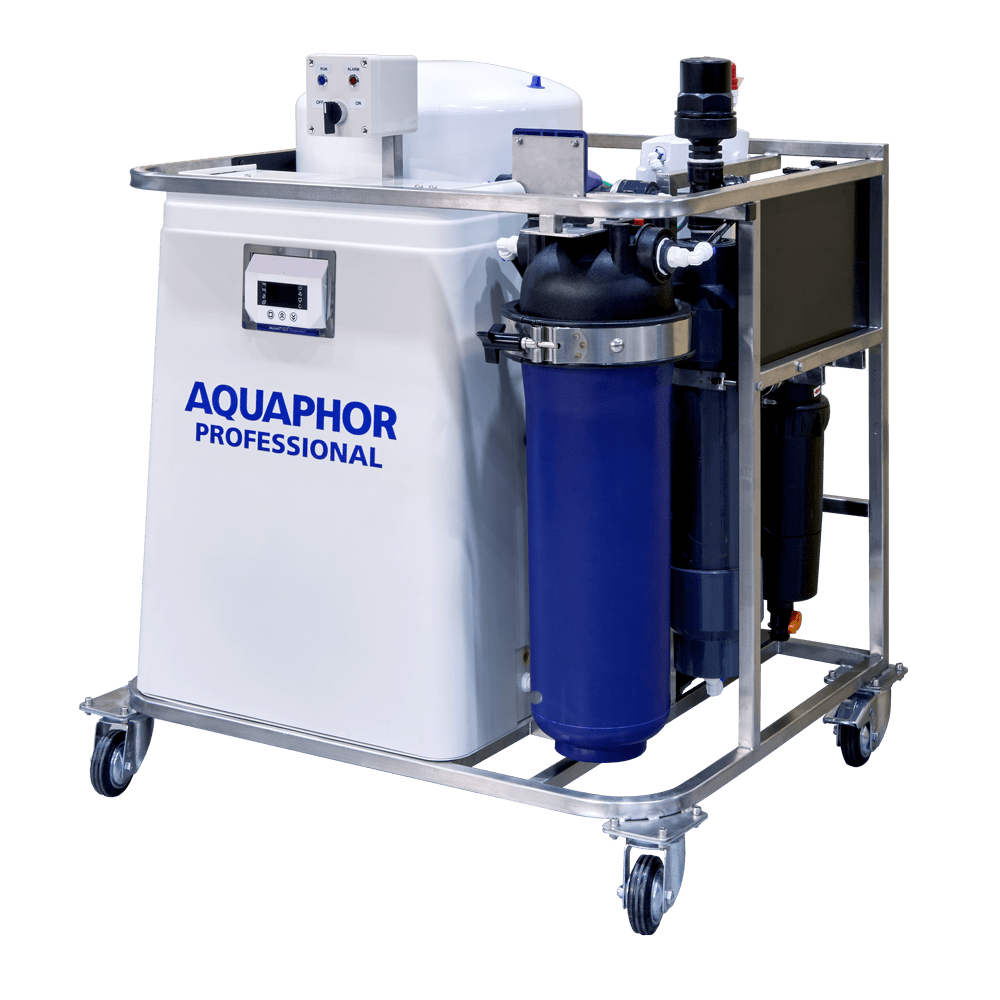 Technical specification of APRO 120 UN
| MODEL | APRO 120 UN |
| --- | --- |
| Permeate flow | 120 liters/hour |
| Membrane Quantity | 2 |
| Membrane type | 600GPM |
| Prefiltration cartridge | B520-H |
| Max inlet TDS, ppm | 2000 |
| Reduction of salt content, % | Up to 95% |
| System recovery | 50-75% |
| Input pressure, bar | 1-4 |
| Power Supply | 24VDC (adapter 220/24) |
| Dimensions (LxWxH), mm | 685x780x925 |
| Net weight, kg | 75 |