Sano Cosmopharm is one of Israel's leading manufacturer of non-food consumer products. The portfolio includes over 2000 items like cosmetics, skin care, bath, hygiene products, aerosols, paper goods and a range of home cleaning agents.
Client`s challenge
Water is primarily used as a solvent in cosmetics and personal care products, it dissolves conditioning and cleansing agents - the ingredients which eventually create the end product value.
Water also forms emulsions in which the oil and other components turn into creams and lotions.
Quality of water has to meet precise formula requirements to make the production cycle stable and efficient.
Key problems
Besides the need to get precise and calculated water characteristics, it must be thoroughly treated to eliminate any kind of microbiological or chemical contamination. Cosmetics contain nutrients for both the skin and for bacteria. Improper sanitation may not only interfere with the production process but harm the overall safety of the manufactured goods.
Solution
Sophisticated process design incorporates ultrafiltration pretreatment stage with a single pass RO system as the same skid "Plug & Play" unit.
Ultrafiltration pretreatment stage is a prerequisite to increase the RO system efficiency and extend its working lifespan with lower maintenance costs and energy consumption. The UF microbiological removal capabilities ensure that the RO feed water is sanitized and eliminate the possibility of contamination deposit on the RO membrane surface.The combined result of ultrafiltration and reverse osmosis provides high-quality water free from microbiological, chemical and physical contaminants.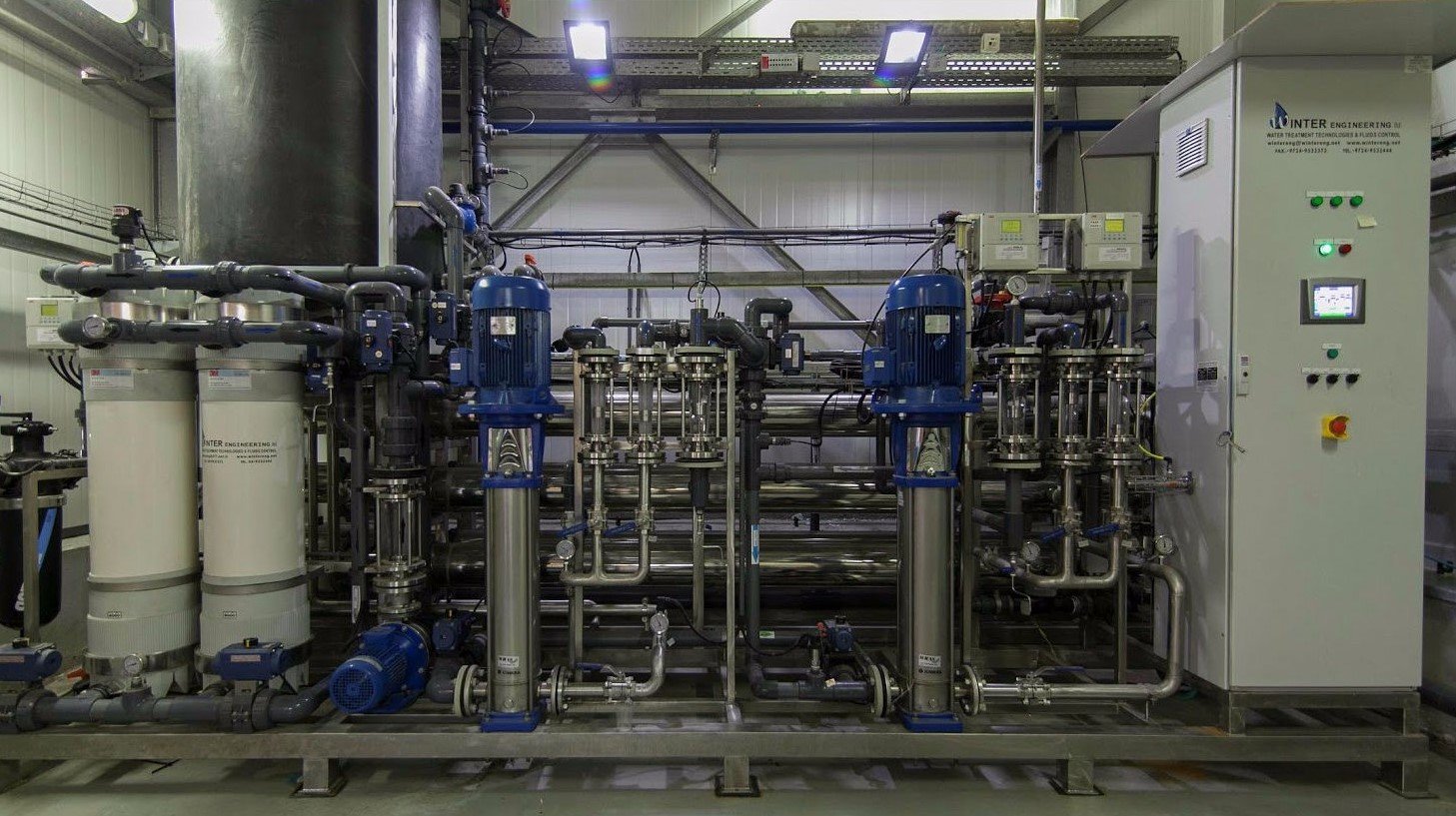 Project data
Scope of work: Design, assembly, commissioning and system maintenance services
Capacity: 8 m³h (70,080 m³/year)
Process: UF – Double pass RO
RO recovery: > 80%
UF rejection capabilities for Sano Cosmopharm case:
Pore size: 0.01 µm
Viruses: 4 log
Bacteria: > 6 log
Features
Low footprint
Ultrafiltration as the RO pretreatment stage
Easy maintenance
Maintenance services by in-house team