Remontowa Shiprepair Yard is one of the most influential world players with leading positions in the European ship repair and conversion market.
The first ship was ready in 1948, and the yard started building vessels for fishing and trade. Today on its 850 000 square meter production site, the company designs, builds, converts, repairs, and equips about 200 ships, naval vessels, oil rigs, and other large marine constructions annually.
Client`s challenge
The scale of ship repair processes at Remontowa requires fresh water in large volumes. Since tapping into local municipal networks has been complicated and would raise the overall cost of works, seawater desalination has been considered a more viable alternative. The project was supported by the Baltic Sea Region programme InnoShip to raise competitive advantages in the marine industry.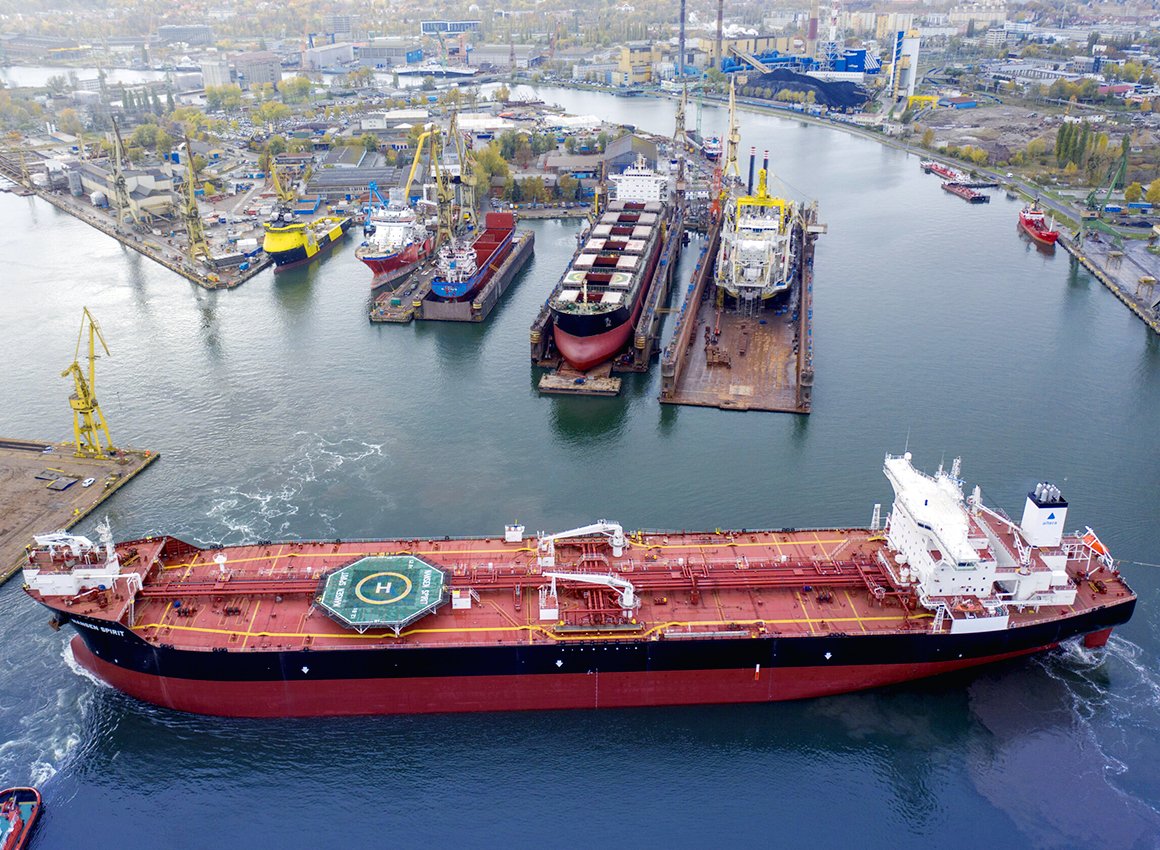 Key problems
Baltic seawater has high minerals content, which requires specific desalination equipment — productive, reliable and trouble-free. AQUAPHOR Professional RO systems fully meet the requirements with their energy and water-efficient operation capacity.
Solution
For consistent production of freshwater out of high salinity water, AQUAPHOR Professional supplied Remontowa with the AP.RO-HS series system. This particular series has been specially developed for Baltic seawater purification and has already proved its reliability.
Featuring a robust space-saving design, equipped with reliable anti-corrosion components, AP.RO-HS provides long-lasting operation and requires easy maintenance. AP.RO-HS is widely used for projects in the Baltic region and successfully meets the needs of the seaside businesses.