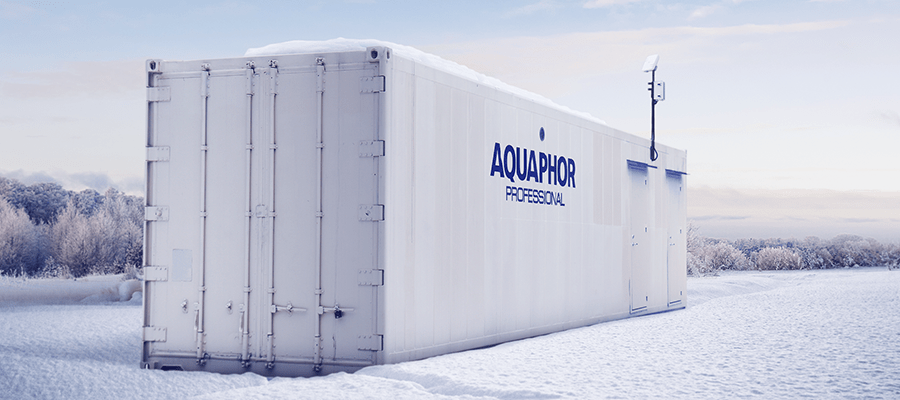 Our RO and UF units can be joined to form a single-frame purification system that meets your requirement and assembled inside a container. A container serves as a mobile installation chamber, which limits access to the system and protects it from environmental impact.
Full containerized water treatment systems offer:
High-end components and technology;
Full redundancy — it has everything to operate;
Ease of installation and operation — Plug & Play purification unit.
Water- and power-efficient design — reduced costs of operation;
High purity permeate.