Fiveways Fruit Farm is growing soft and tree fruits, asparagus, long season strawberries, long season raspberries, blueberries, apples, pears, cherries and plums. Christmas Trees are also available. All the products are sold directly from the farm at farmers markets, local stores and to retailers from London. Farm is a member of the Asparagus Growers Association.
Client`s challenge
Fiveways has moved from growing in the soil to solely substrate production. Water quality for irrigation is very important with this system and although water as a resource is available southern England, most of it is saline and requires thorough purification to be used further for growing the plants. The farm has been using RO equipment since 2013 for better water quality. This expensive process proved to be the right decision as it produced higher yields and better quality plants and fruits.
Key problems
Removing impurities from water, which is used to feed plants, is in many aspects an important investment for a farm.
Growth slowdown
Water contaminants may coat the leaf surface as a result of constant evaporation. The coating slows down the growth and decreases the market value of the products.
Lack of nutrition
Soilless substrates, which are used instead of soil, lack its buffering capability. Improper water quality may result in excessively high salts and transient pH in the substrate with malnutrition to the plants as the consequence. There is also a threat that bicarbonates, or other contaminants which form deposits, will choke low volume nozzle orifices. This threat comes from iron as well, which is a very common element that occurs in water.
Solution
Project: APRO-HC-9000
Scope of work: assembly, commissioning and technical maintenance services for start-up and operation.
APRO-HC series is specially designed for the clients with a large needs of high quality water. APRO-HC 9000 provides permeate flow of 9,000 LPH, which provides enough water to feed the plants of Fiveways Fruit Farm.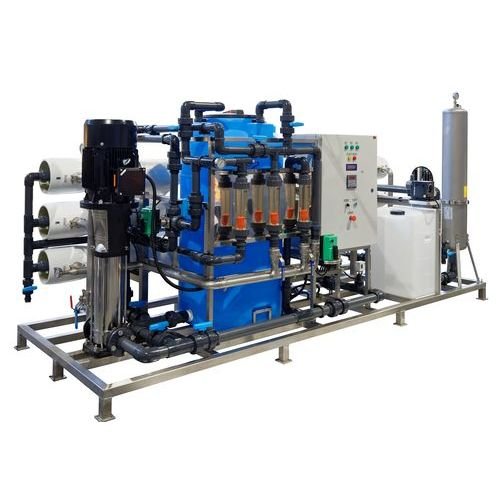 Project data
Capacity: 9 m³h (78,840 m³/year)
Process: RO
RO recovery: 75%
Salt rejection: 98% – 99,5%
Features
Low footprint
Easy maintenance
Maintenance services by an in-house team
Stainless steel 316 high pressure piping, regulation valves
5 micron pre-filtration
Energy saving GE AK-series brackish water high rejection membranes
Multi-stage centrifugal stainless steel 316 pump
Fully equipped electric board with pump protection and soft starter
Grundfos DDE antiscalant dosing pumps
100 liter PE antiscalant tank
In 2015 a need for new equipment for a second plant brought Julian Mead, the plant owner, to look for a new supplier for water purification equipment. After visiting the modern Aquaphor plant in Estonia, Julian made the decision to invest in an Aquaphor RO system.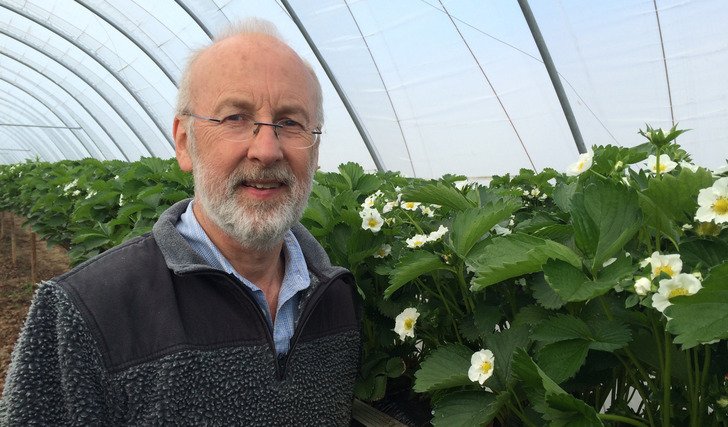 "This was a substantial financial commitment for us with a company in a foreign country with whom we had never had dealings before. I visited the modern factory in Estonia and was very impressed. The equipment supplied is good quality and has performed well this season. Queries were dealt with promptly by my contact in Estonia, Pavel, the equipment was installed on time by a knowledgeable engineer and in addition they sorted out the problems with our first plant. I am pleased to be able to recommend this company to prospective customers."
— Julian Mead, Fiveways Fruit Farm owner