Net-Foodlab is a laboratory, which helps organizations to control compliance with safety regulations. Among industries that are interested in microbial detection and consistent monitoring are food and drinks manufacturers, personal care brands, Horeca, the hospitality sector, pharmaceuticals and many others.
Client`s challenge
Net-Foodlab provides a wide variety of testing methods. They include rapid hygiene tests, like luminometry, as well as traditional laboratory tests for more detailed examination. Types of water for the lab fall into several categories, ranging from feed water to ultrapure. That is why the consistent production of high-quality water serves multiple purposes.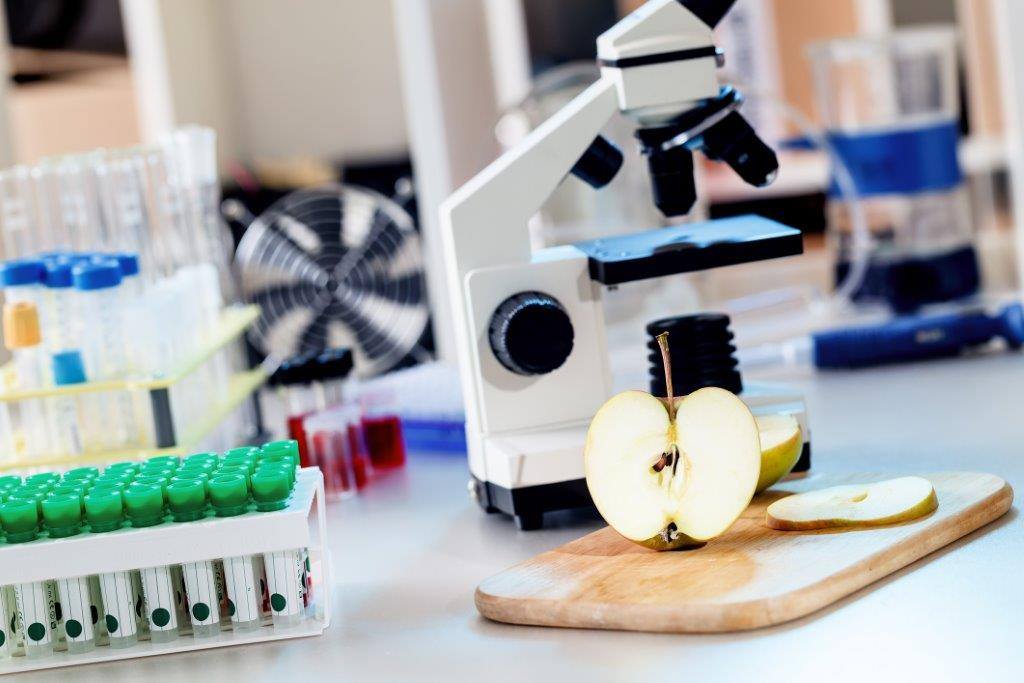 Key problems
To stay a fully trusted quality management partner for their clients, Net-Foodlab, in turn, relies on its trustworthy equipment. The accuracy of analysis costs the most in this business, and compromise is not worth the risk of penalties and reputation loss.
Particular qualities of the water, which serves the purposes of laboratory testing, is strictly regulated. It should meet very particular characteristics in terms of the elements and residuals it contains. Primary grade laboratory water type requires carbon and reverse osmosis (RO) filtration, while higher types (general and ultrapure) use a combination of RO, ultrafiltration and other technologies. The higher the water purity grade, the more techniques should be used.
Solution
Aquaphor APRO HP series reverse osmosis system for commercial application with UF pre-treatment, additional external water tank and antiscalant dosing pump. This type of system allows for the consistent production of high-quality water for business. It can be applied not only in the healthcare industry but also in food, HoReCa's and manufacturing industries.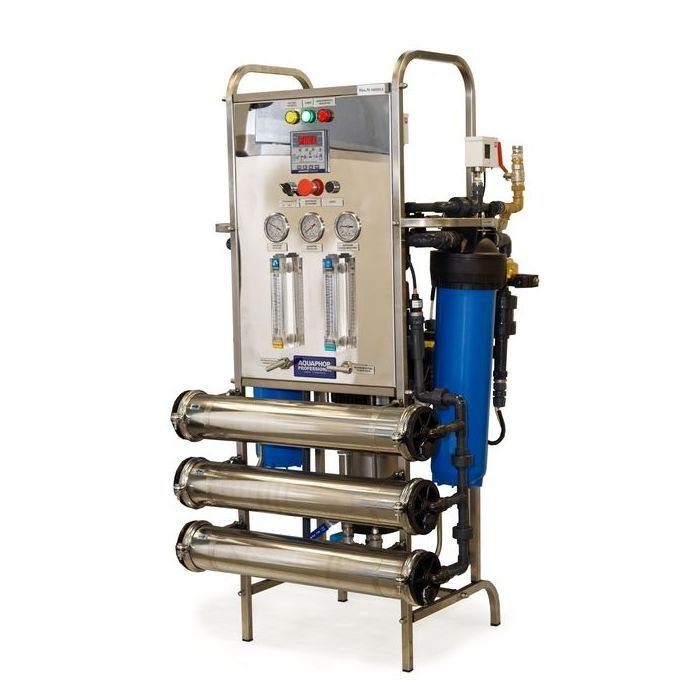 Project data
Aquaphor APRO HP
Process: RO
RO recovery: up to 85 %
Features
Extended membrane life
Low maintenance operation
Space saving design
Quiet operation
Reduced operational costs
Stainless steel frame and multistage stainless steel Grundfos pump
MP controller for quality monitoring
High rejection TFC Membranes
Panel mounted Glycerin-filled Gauges
Low pressure shut-off
Double pre-filter
High pressure stainless steel piping
Low pressure PVC piping
Belimo actuated flush valve