In 1981 Italsud Carburanti was established as an authorised depot for the sale of automotive fuels for agricultural use and by 1998 evolved into a modern car service area.
Today it is the result of a well-stocked fuel station, a refreshment point, a car wash, a Tunnel Car Wash and a large car park.
Key challenge
Transforming aqueduct water (in this case water from the Acquedotto Pugliese) into permeated water. The osmotic process makes it possible to obtain very pure, completely demineralized water free of metals and all other substances other than H2O.
The use of this type of water for washing cars facilitates the mechanical drying process, leaving no pitting or whitish stains on the bodywork (a typical water phenomenon with medium or high hardness).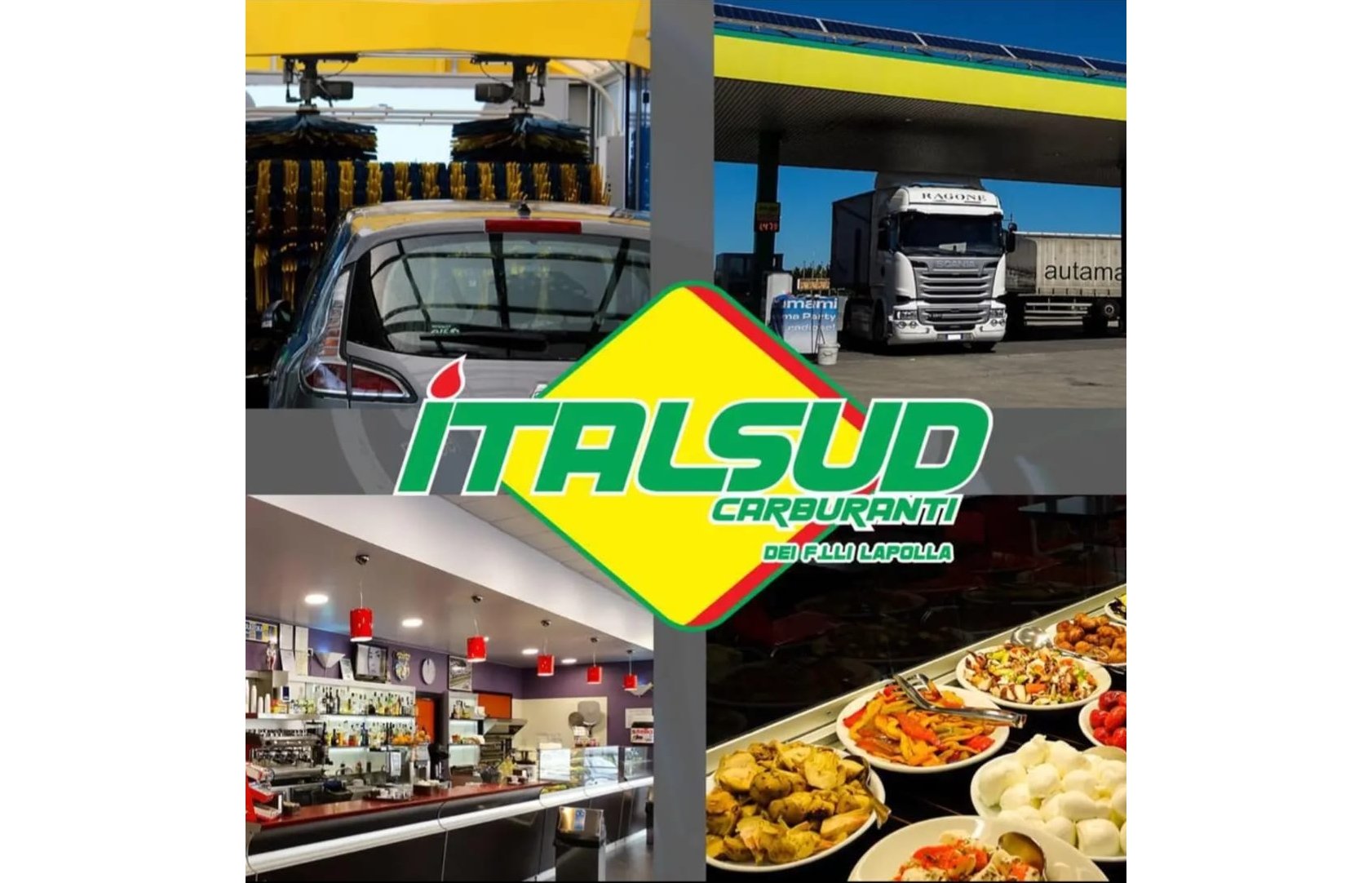 Customer goal
Offering high quality permeated water to the users of the service area.
Solution
Italsud Carburanti Srl entrusted Cristal Water Group S.a.s. with the task of creating an efficient, energy-saving and low-cost water purification system that achieves the fixed goals.
Together with Aquaphor Professional, the solution chosen was the following:
Sand Filter
Carbon filter
Antiscalant with pump
Osmosis unit Aquaphor Professional APRO-HP-2000-G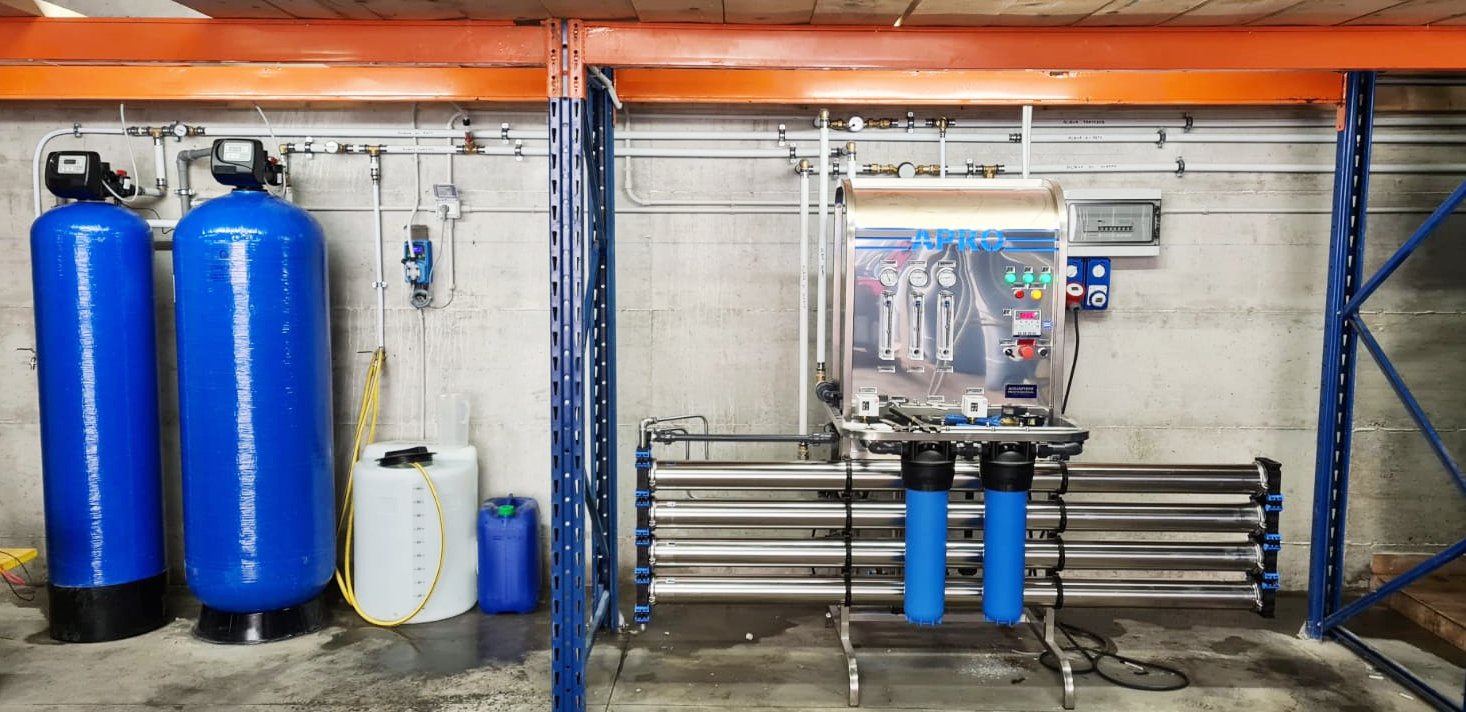 First stage filtration with granules consisting of an aluminous-silicate mineral with a high surface area that provides exceptional filtration of suspended solids down to 5 microns. The granules used incorporate tension, ion exchange, sedimentation and flocculation to produce crystal-clear water down to <0.1 NTU turbidity.
Second-stage filtration consists of a mixture of granular activated carbon of medium activity produced from a sustainable raw material source. Its microporosity makes it particularly suitable for the removal of low molecular weight organic compounds and their chlorinated by-products such as chloroform and other trihalomethanes (THM). It is also ideal for removing oxidizing agents such as chlorine and ozone from process water.
The antiscalant, dosed with a metering pump, is a multi-purpose product consisting of a mixture of lime scale inhibitors; it therefore controls and inhibits the precipitation of salts such as calcium carbonate, magnesium carbonate and magnesium hydroxide.
The product's active ingredients prevent the aggregation of crystallines formed or in formation, through crystalline distortion.
The Aquaphor Professional osmosis unit APRO-HP-2000-G nominally achieves 2000 litre hours at a temperature of 25°C. The RO system is designed to remove organic impurities and reduce the total salt content of water from municipal water (as in the present case) and local supply systems (from well, brackish or sea water) in line with the requirements.
Project data
Capacity: 2000 liters/hour
Process: RO
RO recovery: up to 95%
Salt rejection rate: up to 98%
Features
High energy and water savings thanks to patented technologies
Solid and fully automated
Innovative pre-filtration system
Low operating cost
Long life service