The NUKU puppet theatre, located in the heart of the old Tallinn, attracts various viewers of all ages, including kids, teens, adults and families. About 8 premieres annually represent various genres from classic drama to musicals and contemporary multimedia performances.
Client`s challenge
Visual part of the show requires constant diligent work on creating artistic pieces for the stage plays. Theatre specialists as well strive to preserve these sensitive pieces, so the conservation tasks are in focus of their attention.
Key problems
Correct climate plays its invisible role for the comfort of focusing on the main theatrical action.
Puppets preservation
Conditions of storing puppets and costumes, made of different materials, include climate-control devices for these spaces.
Spectators comfort
Humidity levels are also important for the public halls, where the audience and, especially, small children, spend time. Theatres must meet the official requirements.
Solution
Aquaphor commercial water treatment osmosis system APRO-LP-250 with extremely low energy consumption, equipped with a separate tank and antiscalant dosing pumps.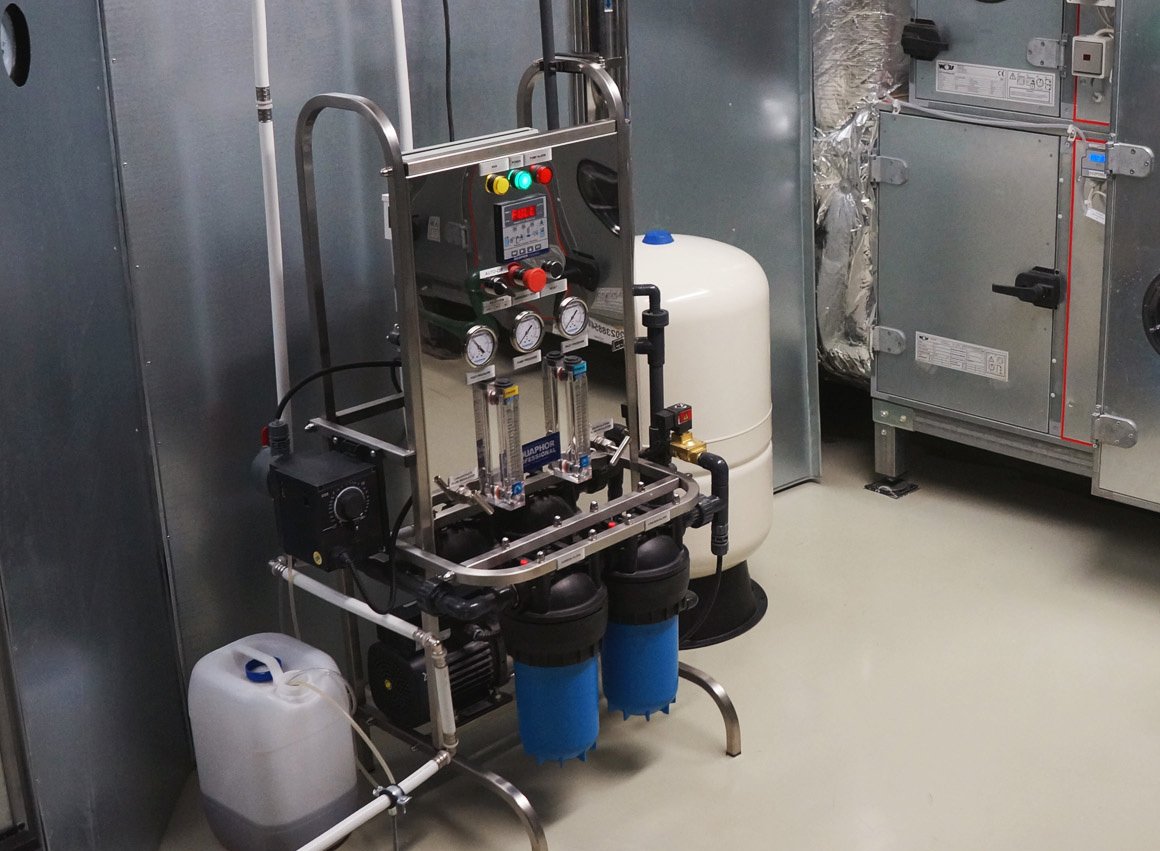 Project data
APRO-LP-250
Filtration rate: 250 L/hour
Process: RO
RO recovery: up to 85%