The National Laboratory appeared as an alliance of Ladymeade Reference Unit, the Public Health and the Leptospira laboratories. The laboratory is now serving Barbados and all of the Caribbean area.
The project was supported by the country`s Minister of Health John Boyce and the Centres for Disease Control and Prevention (USA).
Client's challenge
The Laboratory provides quality laboratory testing and consultations. The scope of services embraces an umbrella of medical fields: chemistry, haematology, microbiology, immunology, allergy testing and cytopathology.
To support the wide range of services the Laboratory constantly needs large amounts of water with the highest possible level of purity. The professional term ultrapure water (UPW) means that water has undergone a sophisticated filtration process to serve as a reagent for laboratory work.
Key problems
Ultrapure water for laboratories has to meet strict regulations since the accuracy of laboratory tests and services depend on high-quality water. It should meet very particular characteristics in terms of the elements and residuals it contains. That is why UPW type of water requires a professional water filtration system that combines RO, ultrafiltration and other technologies. The higher the water purity grade should be on-site — the more purification techniques are to be used.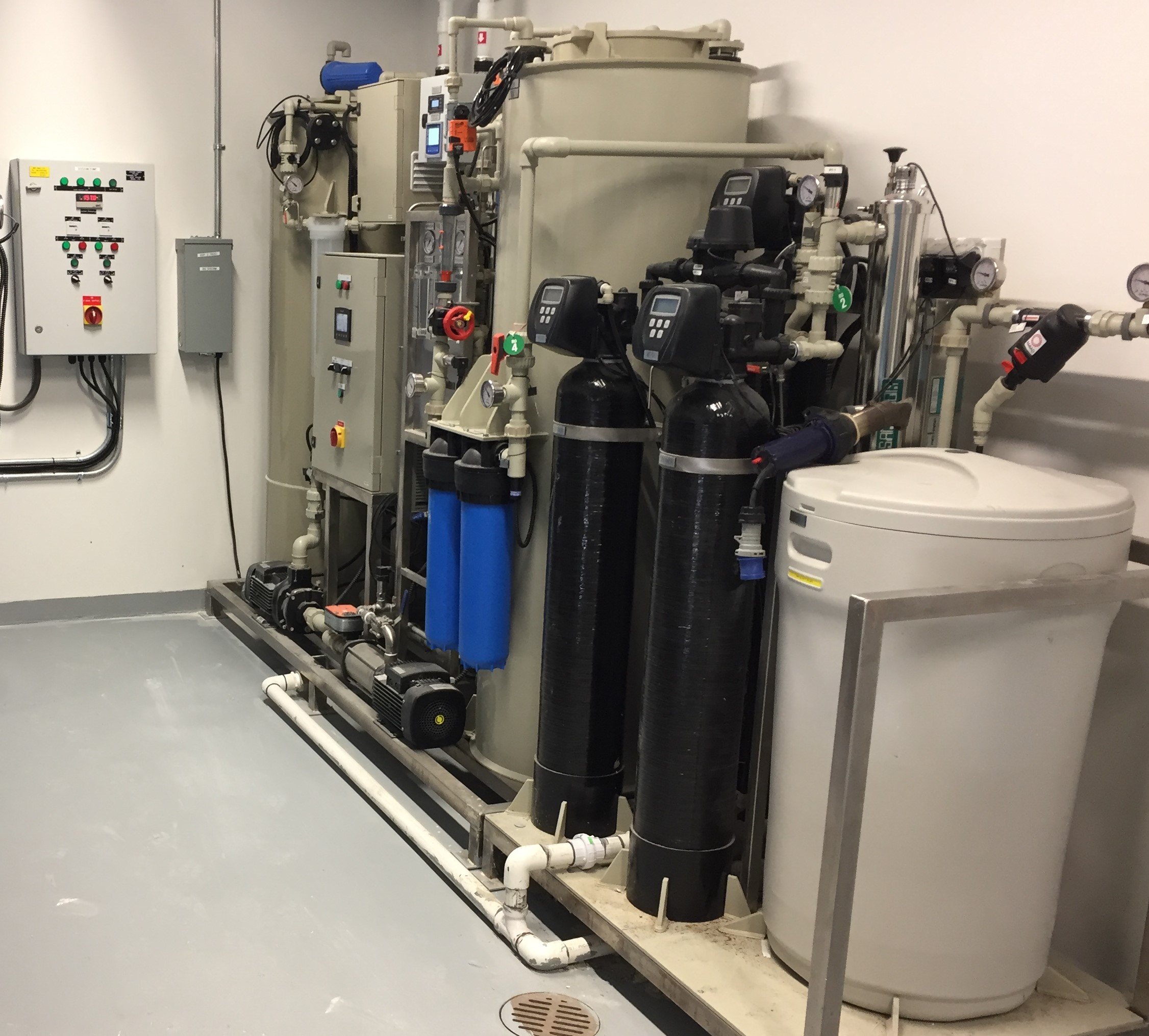 Solution
AQUAPHOR Professional designed, constructed and supplied a full-fledged filtration system for ultrapure water production. It includes a double reverse osmosis system for commercial application, backed with the UF pre-treatment, additional external water tank and recirculation pump.
The system operates without much professional support, is user-friendly and requires minimized maintenance costs. Remote control through encrypted internet traffic allows the monitoring of all system indicators.