Album is a breakfast and lunch restaurant in Antwerp that opened doors in October 2020. The place offers seasonal food and drinks. Homemade sourdough bread, breakfast dishes, elegant lunch, specialty coffee, natural wines and many more.
The core idea of Album is to bring pleasure of every bite and sip. The purpose of the owners Joris and Toon is to highlight the natural taste of products, whether it is a savoury soup, homemade bread or specialty coffee.
Project: RO system for a restaurant kitchen (espresso machine, sparkling water machine, combi steam oven, bread oven, ice cube machine, two dishwashers, two taps with filtered water for bakery and kitchen).
Client`s challenge
In collaboration with our Belgian distributor (Koffiness), a search was made for the best water composition depending on the use.
Clean and soft water with balanced mineralization plays an important role in revealing the true taste of ingredients. The aroma and taste extraction depend on the chemical composition of water.
Water with chlorine will kill the sourdough starter, which contains a culture of yeast and bacteria. A high concentration of calcium ions has a negative impact on coffee flavour and taste.
Water supply has to be under tight control to provide smooth kitchen processes. To a certain extent, it guarantees the desired taste of a dish.
Key problems
• City water has an imbalanced mineral composition, contains chlorine and other impurities, that distort the delicate gradations of taste in food and drinks.
• Coffee, tea, and dough are especially sensitive to chlorine and minerals in the water.
• Protection from lime-scale. Professional kitchen equipment has a longer life when the water hardness is low.
• Sparkling or still water in single-use plastic bottles should be substituted with filtered and re-mineralized water served in reusable glass bottles.
• Clean water consumption varies between 300-500 liters a day.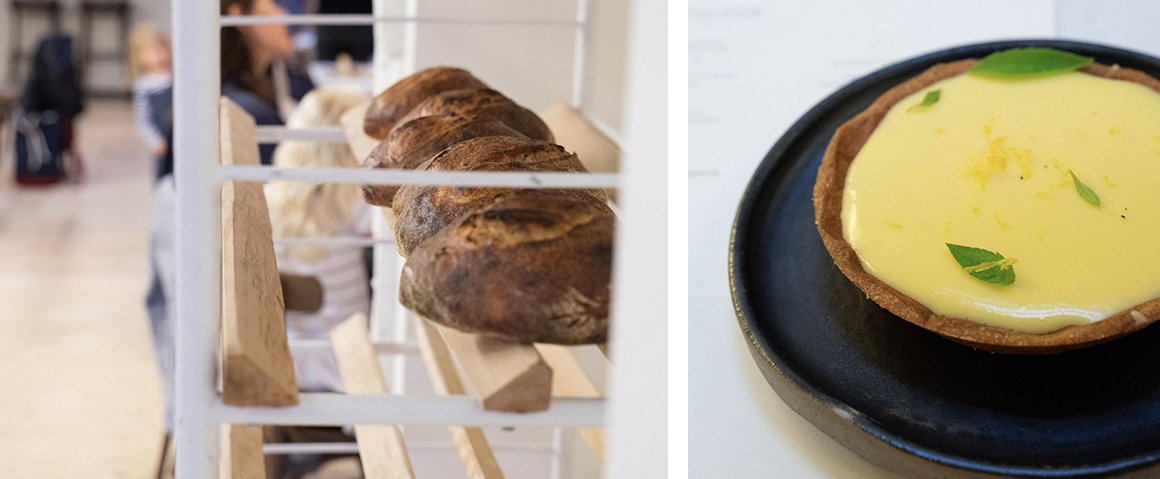 Solution
Large volumes of high-quality water for a restaurant can be provided by a reverse osmosis system with a remineralization module.
The AP.RO-M Black Edition systems are compact commercial reverse osmosis units that allow consistent production of high-quality water with low energy consumption and reduced operational cost.
Gross 20" B520-12
APRO-M-300G-D Black
Viking Midi B515-13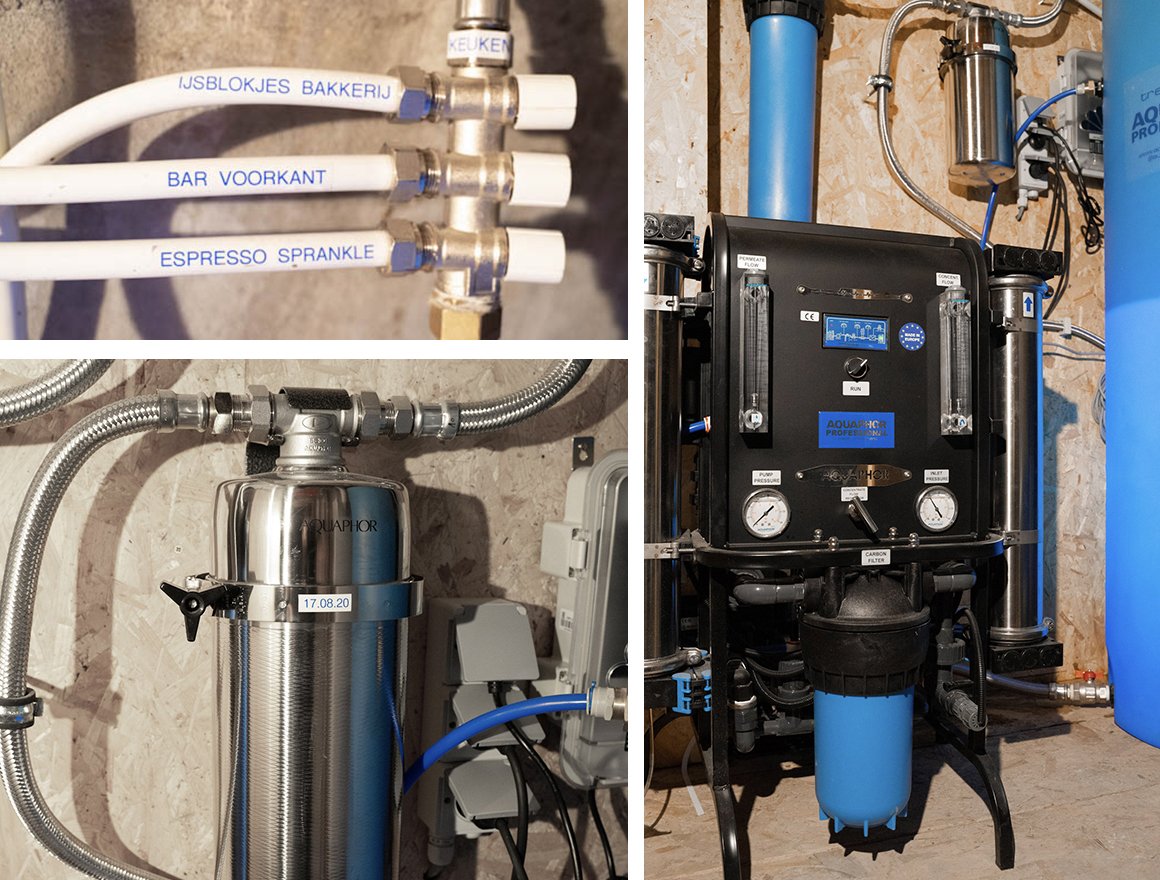 Project data
Capacity: 300 LPH
Process: RO
RO recovery: 75%
Salt rejection: 99,5%
Features
Controlled RO process
Easy maintenance
Low energy consumption
Reduced operational cost
Compact design
Quiet operation