The Ilimo Dairy Farm, located near Port Moresby, the capital of Papua New Guinea, is the first and the only manufacturer of dairy products in the country. This brand new facility provides a variety of fresh dairy products such as milk, milk-based drinks, and ice cream. The opening of the farm allowed Papua New Guinea to reduce imports of milk products while simultaneously reducing retail prices by half.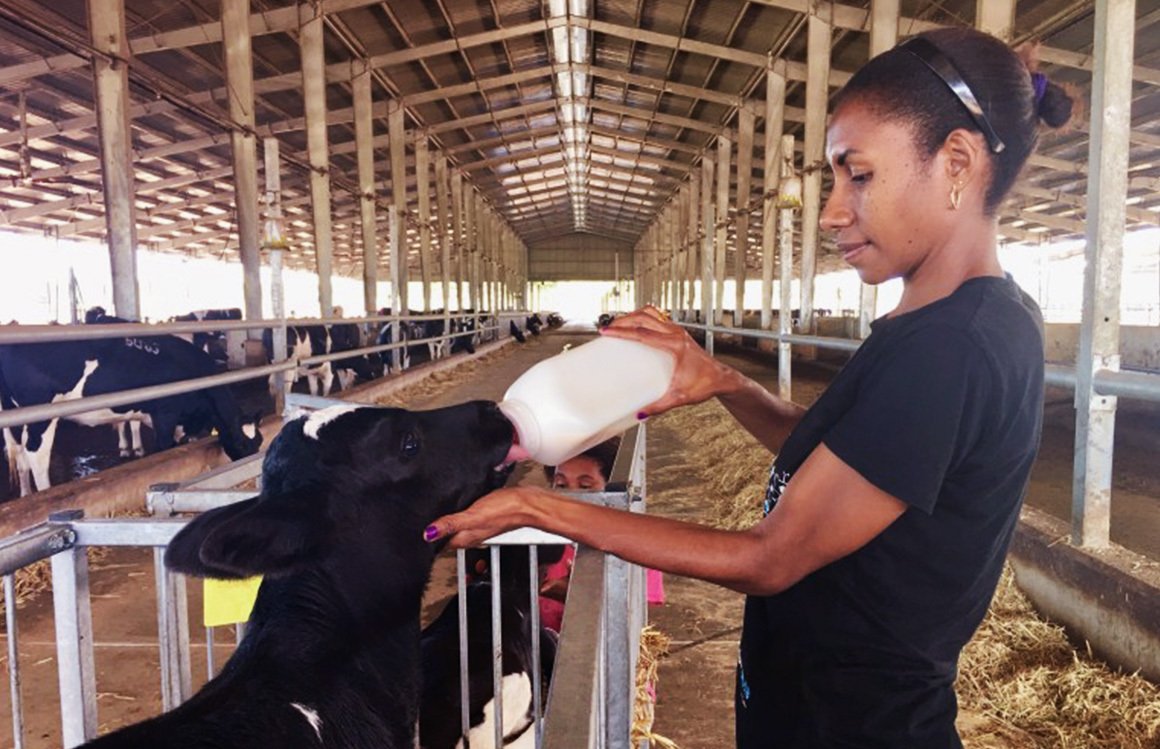 Client`s challenge
The dairy production processes at a farm with over 500 cows requires a substantial amount of purified water. Only high-quality water can be used, and it should be provided by a highly-reliable water filtration system, which the local team can fully operate and maintain.
Key problems
— Water chemical impurities create variability in the quality of dairy products.
— The microbiological parameters in the water must be controlled to prevent microbial contamination of the products.
— The local team needs to operate and maintain the system without any prior experience in working with professional RO systems.
Solution
Sophisticated process design incorporated in a "Plug & Play" RO system.
The enlarged pretreatment stage allows a high RO system efficiency and extends its working lifespan with lower maintenance costs and energy consumption.
Our team provided a thorough training program to authorize the local maintenance team.
The result is consistent, high-quality permeate water free from microbiological, chemical, and physical contaminants.